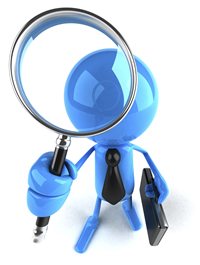 Global Discoveries, Ltd. is the nation's premier unclaimed assets location and recovery company, serving businesses and individuals worldwide. Each week our expert team of research analysts uncover millions of dollars of unclaimed or lost assets that their rightful owners, beneficiaries, or heirs never knew existed. We view the recovery process as a partnership, with our professionals providing efficient, straightforward assistance from beginning to end.
Global Discoveries is a dedicated unclaimed asset location and recovery firm committed to high professional standards.
Our more than 20 dedicated professionals work full time to recover lost or unclaimed assets for our clients.
Established in 2000, we have more than 250 years of combined experience specializing in locating and recovering unclaimed or lost assets.
We work on a contingency-fee basis.  There are no up front fees or costs until we successfully collect the funds that are rightfully yours.
In the uncommon event that a claim is unsuccessful, you owe us nothing.
An unsurpassed 95 percent success rate of recovering more than 1 billion dollars for countless individuals and organizations, assures your success. Our clients include Bank of America, Chicago Title, the U.S. Small Business Administration (SBA), and many other recognized names.
We can provide references and client testimonials from countless clients we have helped.
We have established relationships with asset custodians that allow us to expedite the claims process.
Our expert IT department features proprietary software tools that enable us to bring together unclaimed or lost assets with the individuals and organizations rightfully entitled to them.
Relationships with attorneys and other trusted professionals who provide assistance, when needed, help overcome roadblocks that stand between you and your unclaimed or lost assets.
It's important to remember that you pay us nothing until we successfully recover your assets. We cover all costs until the claim is settled, taking no fees and asking you for no money before you receive your settlement. That also means that you pay us nothing until and unless we are successful in recovering the assets.
As we begin working together, we encourage you to ask any questions you might have. We will check in with you throughout the process to give you updates on our progress, but also welcome your calls at any time.
Contact us today at  info@globaldiscoveries.com or call (209) 593-3900 or toll-free at (800) 370-0372.