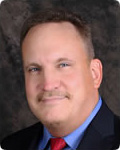 About Chris
Chris came to Global Discoveries as an experienced professional having been the Vice President of Sales for a prominent mortgage company and the Vice President of Operations for a repossession location and management firm; that in addition to holding several other senior executive positions in both publicly traded and privately held financial services companies. Chris isn't all big business though, he also understands small companies and the needs of the individual having owned and operated his own successful commercial and residential real estate brokerage firm.
Born and raised in Philadelphia, Chris earned a BS in finance at Drexel University. After graduation Chris went on to work as an Internal Auditor for a major insurance company which required extensive travel throughout the country. It was during those travels that Chris met his wife and made the move to Northern California where he raised his two daughters.
Chris' competitive optimism and the need to achieve is only surpassed by his unwavering sense of integrity and client commitment. For Chris, customer service is not only a responsibility but an absolute passion.