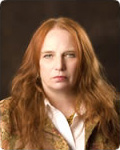 About Terri
Terri began her career as a Claims Manager with Global Discoveries in 1999. She comes to the Central Valley of California by way of Toronto, Ontario. Her background covers over 35 years of customer relations and sincere customer service.
Terri's first priority to her clients is service: "This is a unique industry. It's important to have our clients be comfortable and trust who we are and our level of expertise. I take pride in being able to offer this service, and want our clients to take with them a great and positive experience."
When not assisting clients, Terri enjoys her family, traveling and creating fused glass artwork.
Total Claims to Date:
$5,102,484.03
Testimonials
For privacy reasons name and address information has been removed from original testimonials. Ratings are on a scale of 1 to 5, 1 star being unacceptable and 5 stars excellent.